About TELUS – Public Mobile
Public Mobile is a mobile brand that offers some of the most affordable options for cellular services in Canada and was acquired a few years ago by TELUS, a telecommunications industry leader in the country.
A couple years back, I had attended an office tour at the TELUS building in Toronto and found it to be a nice working environment. The employees seemed very enthusiastic with regards to their engagement in community initiatives and so on. I recall a particular marketing analyst mentioning that the company had donated over $500 million towards charitable and non-profit organizations since 2000 and is a leading healthcare IT provider.
Bell, one of their major competitors, seemed to be outshining them in my opinion as they have more successful campaigns like Bell Let's Talk. However, employees argued that rather than putting a lot of investment in marketing like Bell, TELUS gives back to the community. Furthermore, they mentioned though Bell dominates Toronto, TELUS is much more dominant in the West of Canada.
For these reasons, I was convinced TELUS wasn't doing too bad and was a decent place to work.
Recently, a marketing manager from Public Mobile at TELUS whom I was connected to on Linkedin since that office tour years ago made a post saying they were expanding their team. I looked into the job post and it was for a Marketing specialist, Community Lead position. The description stated the position consisted of managing communications with Public Mobile customers, helping out with customer-oriented campaigns, and so on. I knew I'd be a great fit based on my experience and because I checked every box they had.
Before sending in my application, I decided to message the manager to leave an impression.
After introducing myself and reminding her of how we met, I asked,
"What do you wish you knew when you started at Public Mobile? Are there any skills you wish you learned beforehand that would've helped you on the job?"
To that she responded,
"Nice to hear from you. As for your question, I joined as a first time manager so there was a steep learning curve for me on the people leadership side. As it relates to you, though, Public Mobile is a very small, scrappy team so I guess I may have benefitted from running my own small business to learn how to be thrifty and resourceful. Hope that helps."
I must admit, using the term "scrappy" kind of degraded the quality of her team in my eyes. Also, calling me "thrifty" was a bit strange of an assumption as I've never thrifted. I dismissed her comments as unintentionally negative and moved forward with my application.
Within a couple days, I received an email asking to do a 30-minute phone interview which I accepted. I soon did the conference bridge with the Talent Acquisition Consultant.
I was asked the following questions during the Public Mobile phone interview:
Introduce yourself
Why TELUS?
Tell me about your current position and how often you communicate with consumers directly
Tell me about the successes you've had attracting consumers
Why do you think you would be a good fit for the position available?
What are your salary expectations?
After stating what is to be expected from the role, do you have any questions or concerns?
It honestly was just a resume check as the consultant was basically making sure all the information in my resume was accurate.
The conversation went smoothly except for when we approached salary expectations. She informed me that she could not disclose the salary range which I found odd. I had already searched the average pay for marketing specialists at TELUS and many reports said about $55,000/year to $65,000/year. For that reason, I told her I expected a salary within that range. She went on to say, "We provide bonuses so if that plus your salary is $55,000, would that be enough?" I went out of words. Was she bargaining my salary to the lowest option?
Because the team was "scrappy" and probably saving as much as possible, I assumed declining would impact my chances of going to the next round so I accepted it impulsively. I then quickly added that I expected the company to allocate investments into my salary depending on my performance.
Later, I regretted accepting the negotiated salary. I felt bargained and hated the fact that I agreed to such a number because that is the lowest of the range I mentioned. Also, paying lower than the average range would mean I'd have to work hard for bonuses to meet even the minimum. That really frustrated me. I contemplated emailing the consultant that I wasn't okay with it but then was convinced again that she would refuse to put me in the next round if I argued against it.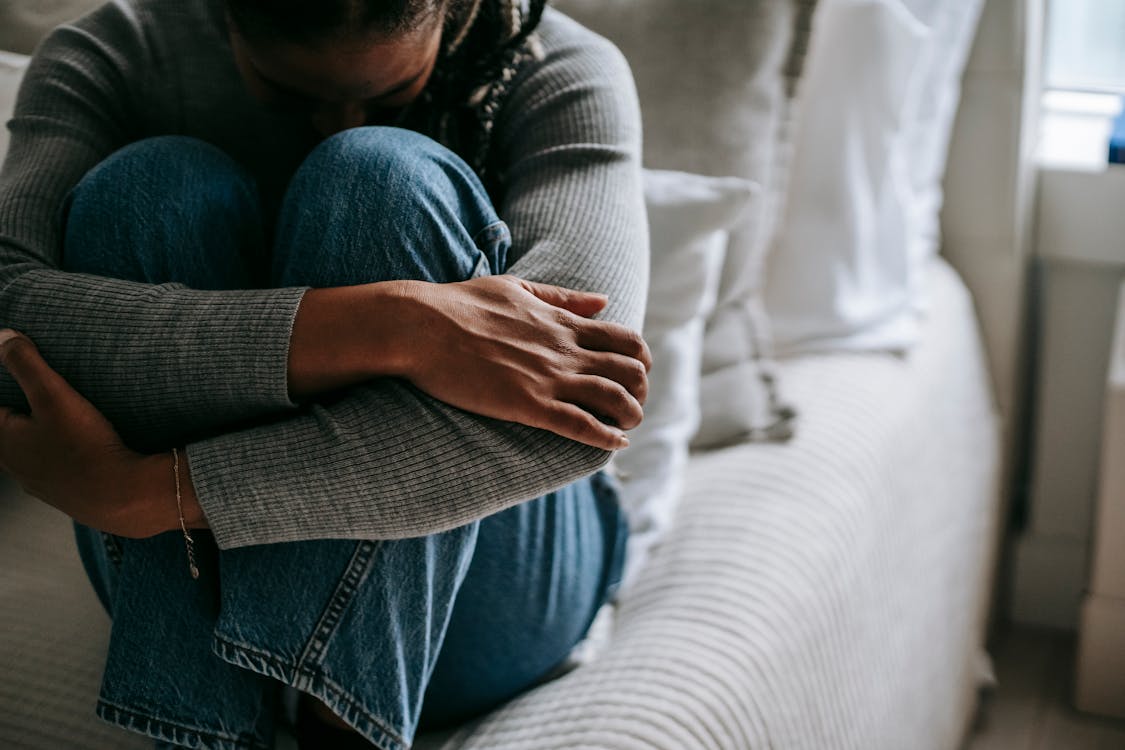 A couple days later, I got an email saying I passed to the next round which meant I had to speak with both the marketing manager whom I connected to on Linkedin and another lady on the team. I was to present my solution to two case questions; The first on how I would inform the community of a raise in service pricing for new users, and second on how to approach tackling the issue of inclining negative customer experiences on the community platform.
The day before, the marketing manager scheduled the interview earlier than planned, saying something had come up. I agreed to reschedule to meet her needs.
At the beginning of the interview, the marketing manager introduced herself while still eating a chewy bar which I found slightly disrespectful. She wasn't wearing business attire either which didn't look professional.
We started with the behavioural part of the interview in the first half hour.
I was asked the following questions during the Public Mobile face-to-face interview:
Tell us about yourself.
Why Public Mobile?
Why do you want the job as Community Lead?
What was your hardest challenge that you had to overcome?
What was your greatest achievement and why?
Give an example of where you had to collaborate with a team and trust someone.
What's one skill you would like to improve from being Community Lead at Public Mobile
Any questions
*Note that this is only what I recall from the interview and so there could've been a couple more questions.
I wasted time preparing for the cases. It didn't seem like they cared about the design of the slide deck I prepared too. I gave a simple solution I knew would be effective and would work, but they were clearly looking for some innovative answer. I also asked if it was possible to make changes to their social media profiles that are poorly done which would only take me less than a day to update. From the looks on their faces, I could tell they felt threatened by that offer.
They wanted a deal; A smart individual to pay under the average salary that they could control. They wanted an innovative person that would only stay in their own lane. I'm not that. It's hard for me to sit still when I know I can help other areas of a business greatly. I don't really want to work for a company that doesn't take advantage of my help. Also, I do believe it would've hurt me overtime had I been paid such a low salary in comparison to my coworkers. It was obvious their company was not a good fit for me to work for and neither was I for them. I parted the interview expecting no further interactions.
After nearly three weeks, the marketing manager called me out of the blue midday to notify me that they were moving forward with another candidate. I found it rather unnecessary to call me considering it was obvious. Moreover, I found calling a bit insensitive as I'm being forced to listen to their pitiful comments. Writing a personal email with feedback is much more appropriate for recruiters. That way, people can refer to the email when applying elsewhere. They never emailed me after. Then again, the marketing manager started my interview with her mouth half-full so it wasn't much of a shock that she used this approach to notify me.
I hope this blog gives you some insight on how marketing interviews can be and the expectations to have from leading companies. Make sure you fight for fair compensation and work for people you would like to be around. This interview with Public Mobile negatively impacted my view of them and I wouldn't recommend applying there, however, this is my own opinion. I have a problem with unprofessionalism but if you do not, this might be a fine place for you.
Thank you for reading!
©Parting Stories